We bring ideas to lives
Our everyday is just like yours: Doing what has never been done before. Fast.
VILS
Vils: Process expertise
Process-driven, not facility-driven
You are pioneers trying to do things that have never been done before.   
You need a new facility to host those great inventions.   
The process is at the heart of your daily life so a facility-driven approach misses the point of capturing your discoveries. 
We pioneer in Process-Driven design of development and production facilities targeted to cell and gene therapies and cellular agriculture.   
It allows you to bring ideas out of the lab into people's lives. Fast.
Business-driven not engineering driven.
Starting from your ideas, over the business case to a fully operational facility.   
We offer help with the business plan, assistance in meetings with investors and create the full-scope design. That's it.   
Tailored to your decision process, what you need, when you need it
Building on solid organizational experience and technical expertise.
The building is the icing on the cake, not the cake itself.   
Yet, it requires attention too. 
We are a full-scope engineering office as well.  
Next to in-house Project management, Process Architecture and Clean Utilities, we rely on our solid teams for Civil, Structural, Architectural, HVAC, and Electrical - Engineering to shape the final solution around your process.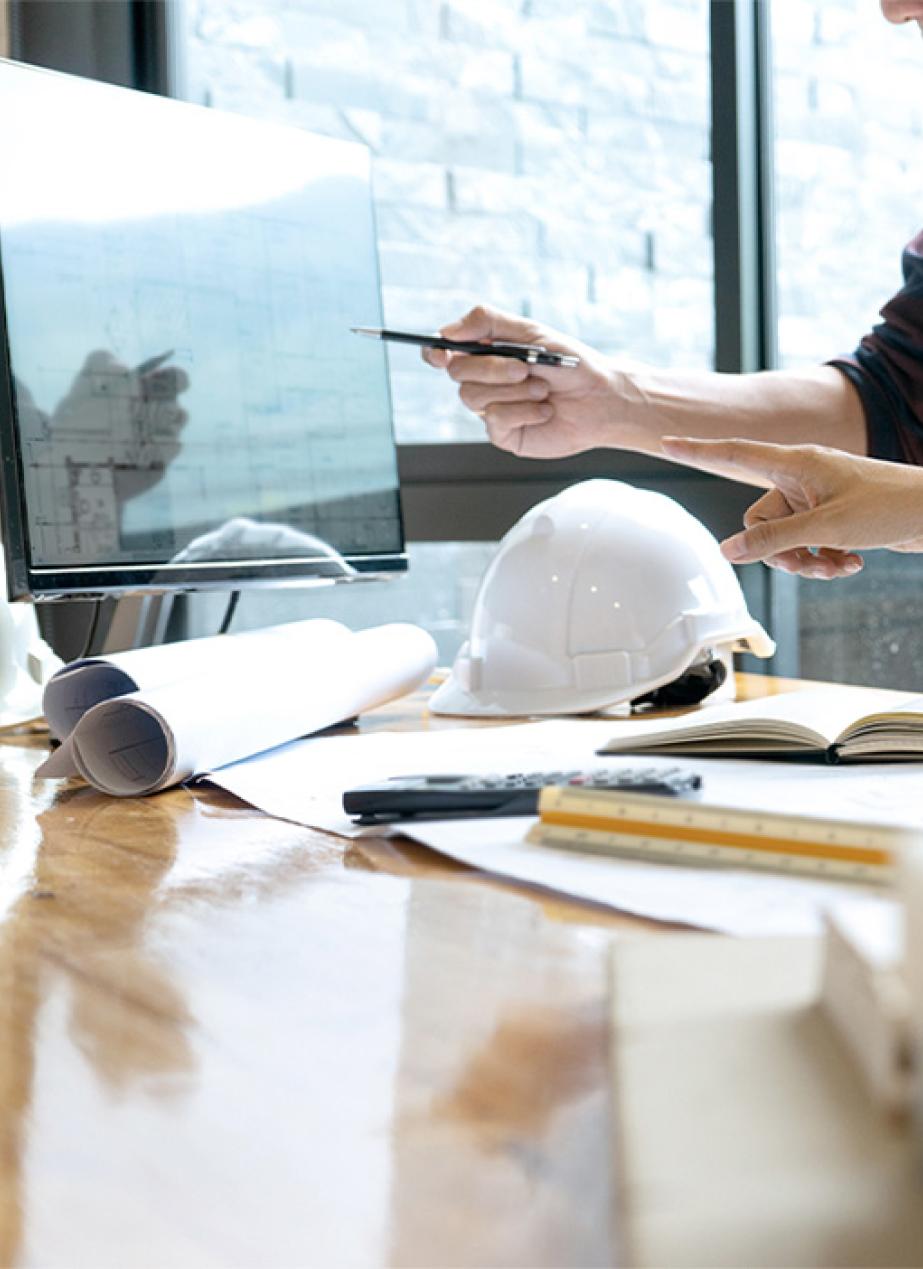 BILS
Bils: Facility expertise
Agile, Seamless Execution
High-quality design followed by swift execution with tight controls; a dream too good to be true?   
We complete projects fast by working with trusted, expert partners.   
Our customary process for end-to-end tender secures scope, schedule and quality early.   
This gets you to market faster and will, at times, save lives. 
Your partner for solutions not just projects 
Let us help guide you through a seamless transition from vision to reality.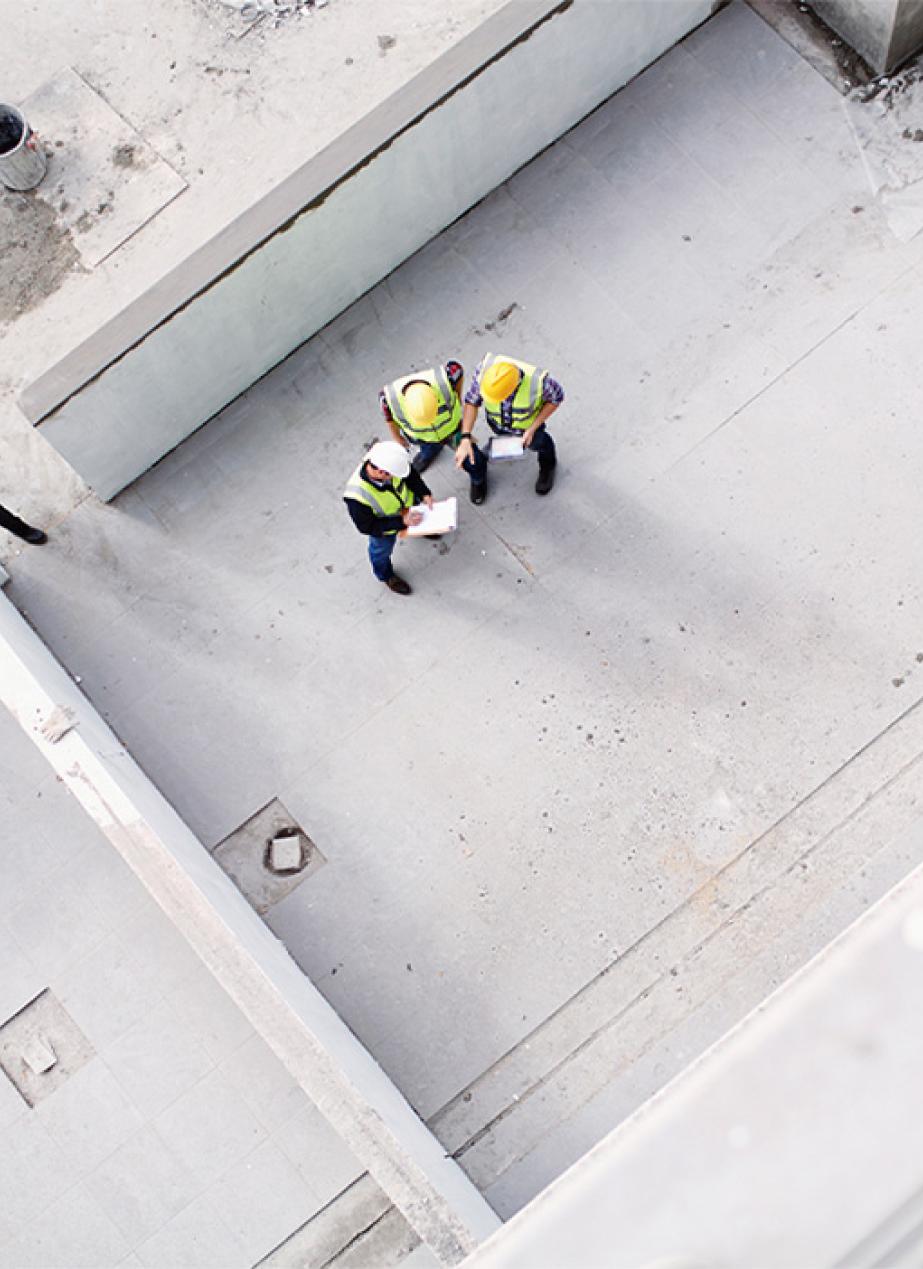 Who we are
We speak your language
We are scientists and engineers just like you – with a head for business. We dream your dream because nothing inspires our people more than making it possible for a great idea to enhance – or even save – people's lives.
We speak your language because our multi-disciplinary teams include specialists in pharma, biotech and cellular agriculture applications. We are process experts, process architects, project managers and project engineers with practical, hands-on experience as users, plant owners and more.
And whatever our specialties, all of us understand that in your business, being fast is sometimes a matter of life and death.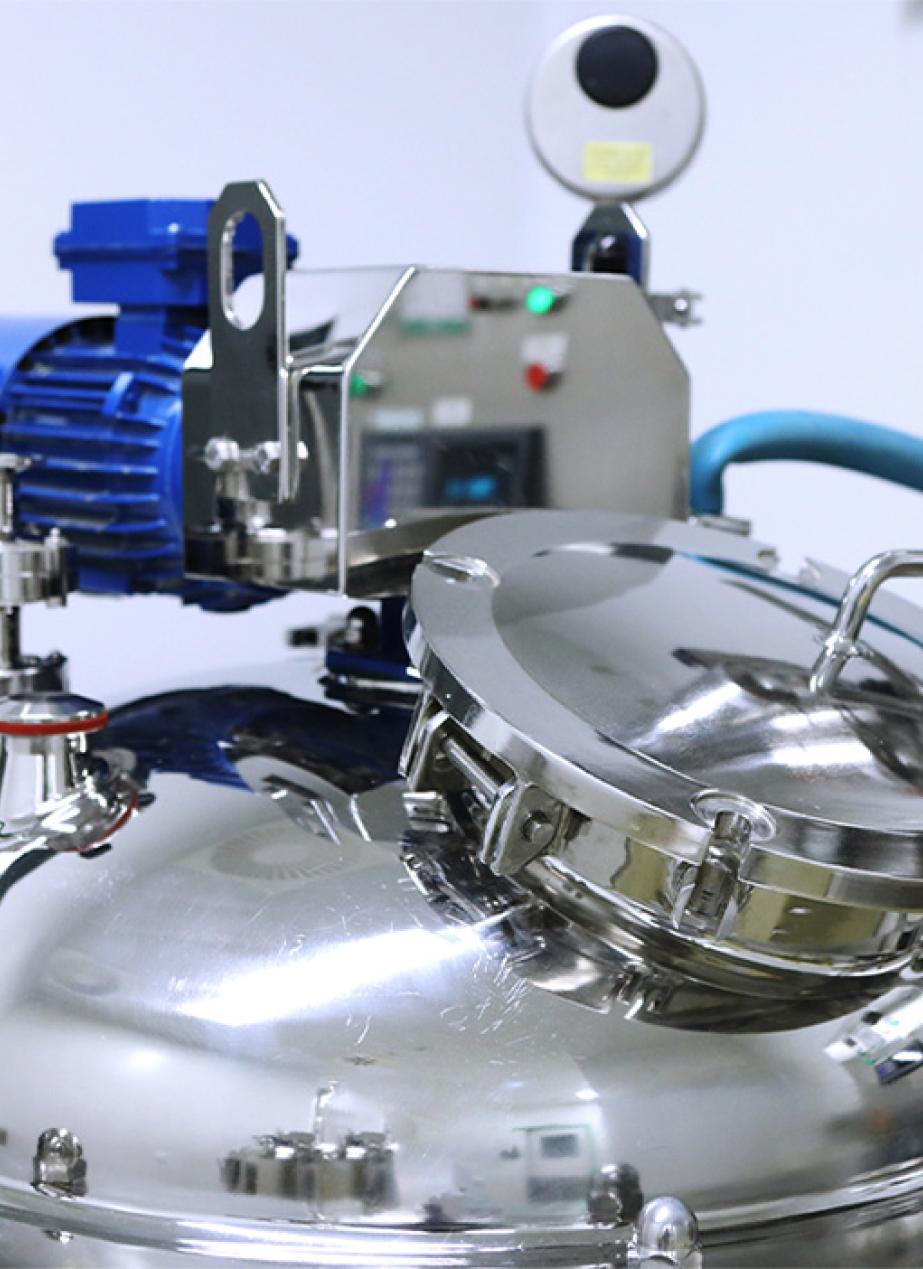 Biologicals/Vaccines
Exothera
We focus on the essential in Process Design, Development & Delivery. This enables our clients to bring their ideas to market while their competitors are still planning how to get there.
VILS was tasked by Univercells to design and built a 8000m2 new viral vector and biologicals campus in 2020. While the world went into Covid-lockdown, the integrated teams delivered the full GMP Scope of Operations BSL2-level, R&D support areas and QC labs in a record breaking 18 months from the start of the design until the EMA-inspection. The scope included as well to make 2 existing building shell fit for purpose by adding micro-piles, cutting out trenches, refitting of areas, fitout of cleanrooms until class C including an overhaul of the warehouse capacity.
Exothera NOVA Jumet (B)
- Process Concept
- BOD
- EPCM
- 16 months
- Vaccines
- USP
- DSP
- QC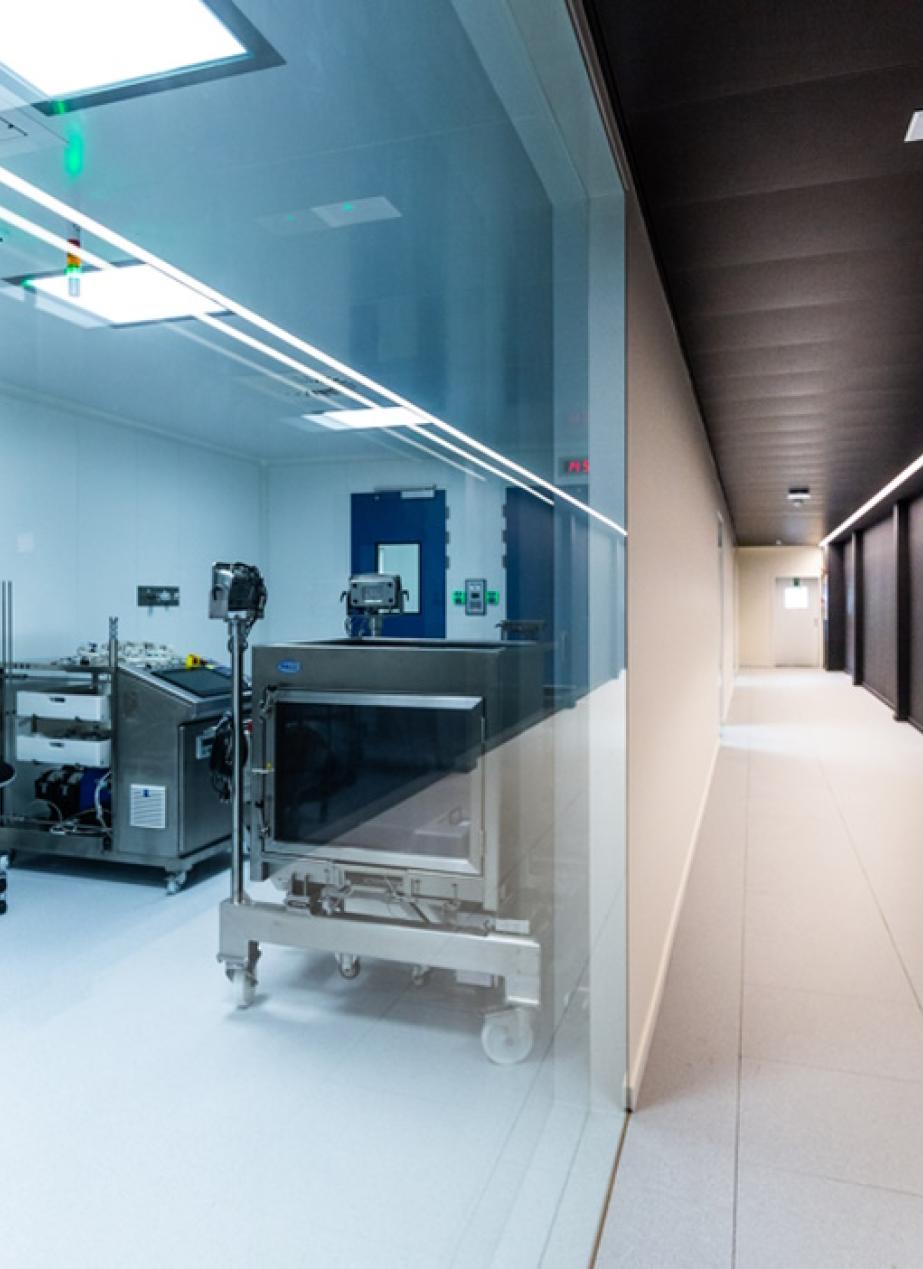 Cellular Agriculture
Mosa Meat
After succesfull VILS Concept Design, BILS was hired by MosaMeat to contract the design and construction of both R&D labs and Pilot Facility. ​ 

Within a timeframe of under 1 year, a full 1000m2 of premises were fitted out with Cleanrooms, Lab space, lab furniture and equipment including all utilities such as Purified Water, gasses etc ​ 
The facilities support MosaMeat in developping the next generation cultured bovine meat of clean quality without the use of animals. ​ 

The pilot facility supports all potential cell culture and treatment steps possible, leaving flexibility in technology to experiment and improve yields further from the lab-scale. ​
Mosa Meat Maastricht (NL)
- Process Concept
- BOD
- EPC (BILS)
- 11 months
- 5 Mio Euro
- Cell & Gene
- Medical Device
- R&D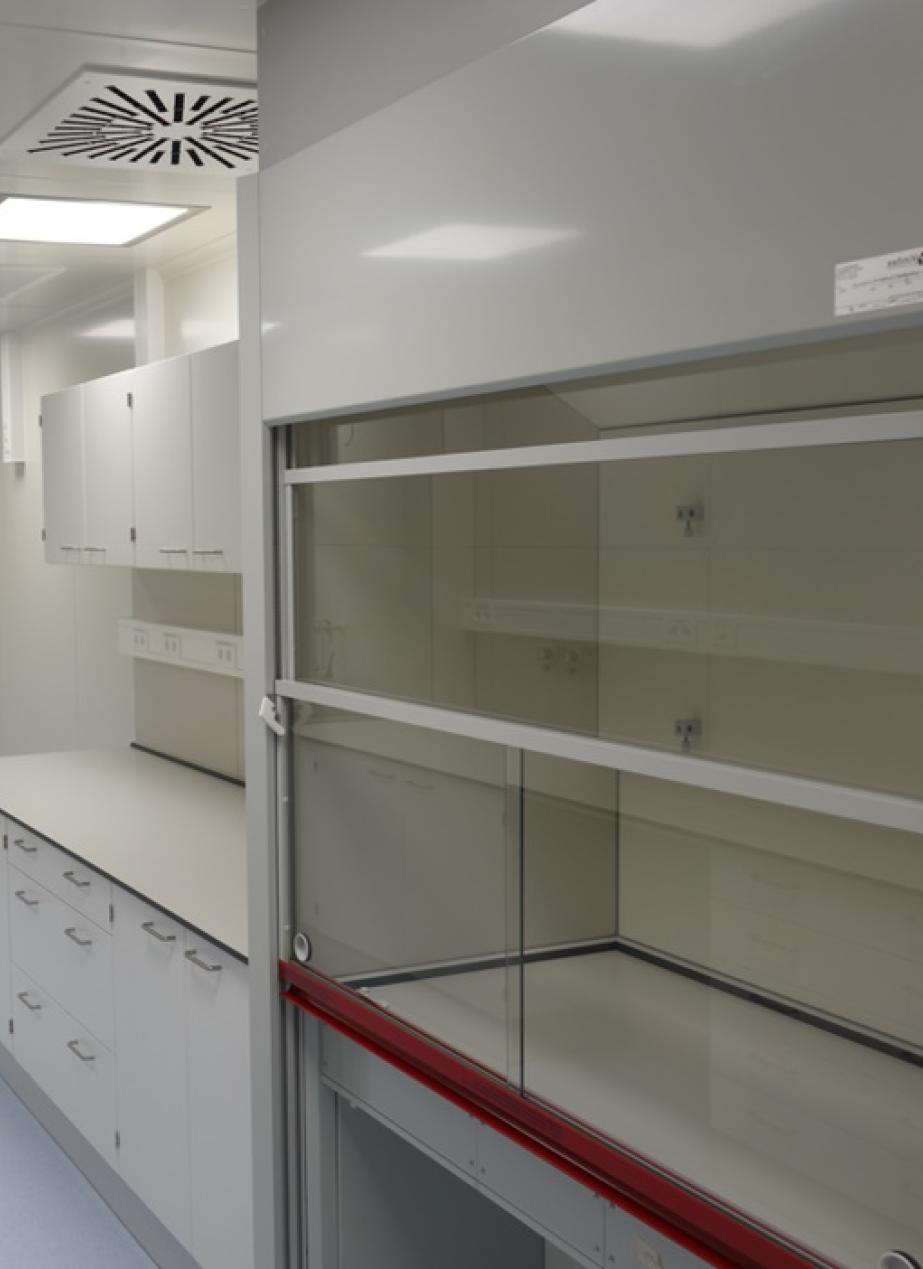 Biologicals/Vaccines
ThermoFisher
VILS was requested by Novasep (now ThermoFisher) to design and built the set-up of a novel type of Formulation Fill and Finish to support the Senrise II plan. At the Belgian site of Seneffe a approx 2000m2 building was erected and put into operation in just over 16 months from the white sheet of paper. VILS Scope included all design, building permitting, tendering and purchasing on behalf of the customer, construction management and documented commissioning to allow leveraging. Within the footprint Aseptic Formulation, Fill and Finish operations will take place alongside all QC release for the whole Seneffe Operations.
The team also integrated and support the purchase of a new Filling Line and equipments such as autoclaves, lab equipment etc.
Novasep Seneffe (B)
- Process Concept
- BOD
- EPCM
- 16 months
- 12 Mio Euro
- Aseptic F&F
- Biologicals 
- Viral Vectors
- QC Labs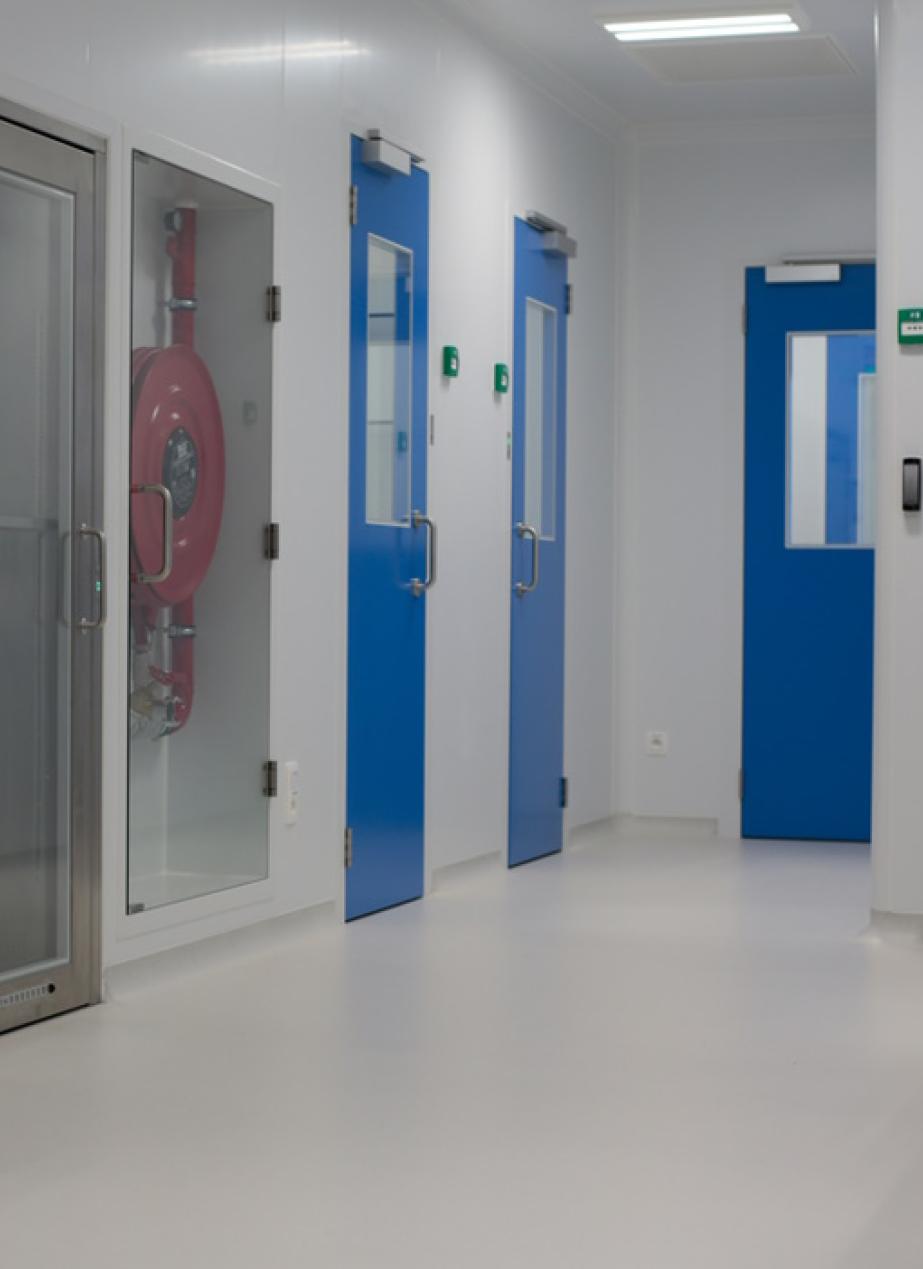 ATMP
eTheRNA​
While eTheRNA was fundraising, VILS onboarded in 2015 to support our client with the design and construction of mRNA GMP Compliant cleanrooms. The scope included a modular design of class B GMP Cleanrooms, all utilities and equipment. 
The premises also host a QC and storage area.
eTheRNA Niel (B)
- Process Concept
- BOD
- EPCM
- 5 months
- 2 Mio Euro
- mRNA
- QC
- R&D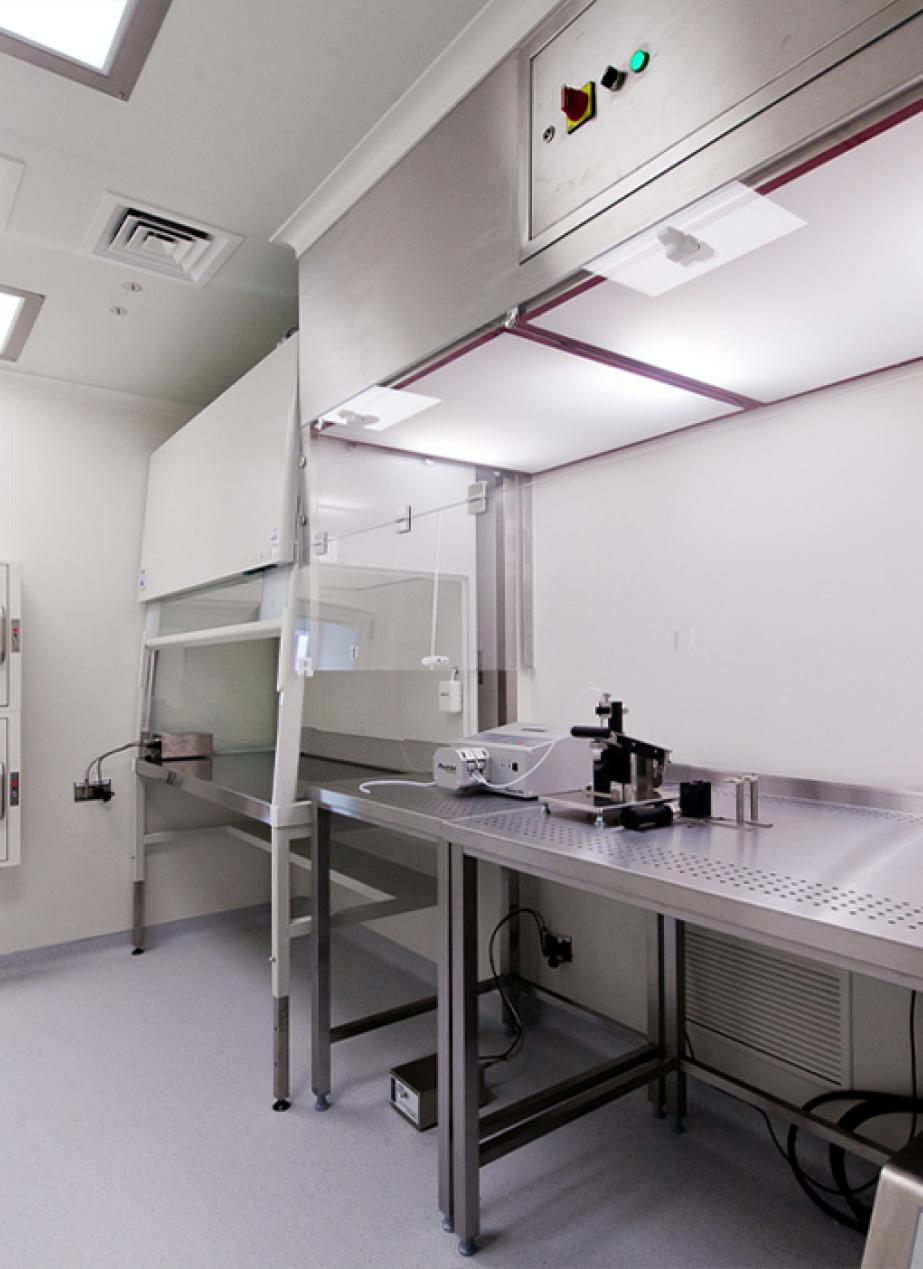 Make a difference to people's lives. First.
Work with us
We are always looking for talented scientists and engineers who want to have an impact in the world outside the lab. When you join us, you will work with and learn from some of the smartest people you have ever met. And you will bring energy, enthusiasm, and an innovative mindset to do things that have never been done before.
We have an inclusive, supportive environment of trust, intellectual freedom and original thinking, not copy/paste solutions. You and your colleagues will pioneer new ways to transform breakthrough research into products and therapies that improve people's lives – and sometimes even save them.
Our idea of fun is to go where no one has one before. If yours is, too, we'd love to have you on board. 
Work with us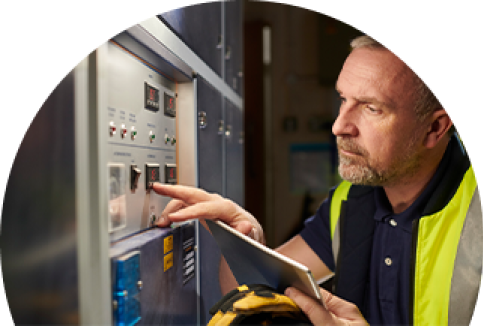 Belgium

Netherlands
VILS Netherlands B.V.
Address: Kloosterstraat 9 -  5349 AB OSS – The Netherlands
VAT number: NL863193584B01
Contact : info@vils.pro

Switzerland
VILS Switzerland LLC
Address: Güterstrasse 144 - 4053 Basel - Switzerland
VAT number: CHE-286.682.434
Contact : info@vils.pro

Terms and Conditions of www.mgautomation.com
These Terms govern
the use of this Website, and,
any other related Agreement or legal relationship with the Owner
in a legally binding way. Capitalised words are defined in the relevant dedicated section of this document.
The User must read this document carefully.
This Website is provided by: 
Masco Group Automation srl | Viale delle Industrie 14 | 20049 Settala (MI), Italy 
Owner contact email: info@mgautomation.com
TERMS OF USE
Unless otherwise specified, the terms of use detailed in this section apply generally when using this Website.
Single or additional conditions of use or access may apply in specific scenarios and in such cases are additionally indicated within this document.
By using this Website, Users confirm to meet the following requirements:
Content on this Website
Unless where otherwise specified or clearly recognisable, all content available on this Website is owned or provided by the Owner or its licensors.
The Owner undertakes its utmost effort to ensure that the content provided on this Website infringes no applicable legal provisions or third-party rights. However, it may not always be possible to achieve such a result.   
In such cases, without prejudice to any legal prerogatives of Users to enforce their rights, Users are kindly asked to preferably report related complaints using the contact details provided in this document.
Access to external resources
Through this Website Users may have access to external resources provided by third parties. Users acknowledge and accept that the Owner has no control over such resources and is therefore not responsible for their content and availability.
Conditions applicable to any resources provided by third parties, including those applicable to any possible grant of rights in content, result from each such third parties' terms and conditions or, in the absence of those, applicable statutory law.
Acceptable use
This Website and the Service may only be used within the scope of what they are provided for, under these Terms and applicable law.
Users are solely responsible for making sure that their use of this Website and/or the Service violates no applicable law, regulations or third-party rights.
Common provisions
No Waiver
The Owner's failure to assert any right or provision under these Terms shall not constitute a waiver of any such right or provision. No waiver shall be considered a further or continuing waiver of such term or any other term.
Service interruption
To ensure the best possible service level, the Owner reserves the right to interrupt the Service for maintenance, system updates or any other changes, informing the Users appropriately.
Within the limits of law, the Owner may also decide to suspend or terminate the Service altogether. If the Service is terminated, the Owner will cooperate with Users to enable them to withdraw Personal Data or information in accordance with applicable law.
Additionally, the Service might not be available due to reasons outside the Owner's reasonable control, such as "force majeure" (eg. labour actions, infrastructural breakdowns or blackouts etc).
Service reselling
Users may not reproduce, duplicate, copy, sell, resell or exploit any portion of this Website and of its Service without the Owner's express prior written permission, granted either directly or through a legitimate reselling program.
Intellectual property rights
Without prejudice to any more specific provision of these Terms, any intellectual property rights, such as copyrights, trademark rights, patent rights and design rights related to this Website are the exclusive property of the Owner or its licensors and are subject to the protection granted by applicable laws or international treaties relating to intellectual property.
All trademarks — nominal or figurative — and all other marks, trade names, service marks, word marks, illustrations, images, or logos appearing in connection with this Website are, and remain, the exclusive property of the Owner or its licensors and are subject to the protection granted by applicable laws or international treaties related to intellectual property.
Changes to these Terms
The Owner reserves the right to amend or otherwise modify these Terms at any time. In such cases, the Owner will appropriately inform the User of these changes.
Such changes will only affect the relationship with the User for the future.
The continued use of the Service will signify the User's acceptance of the revised Terms. If Users do not wish to be bound by the changes, they must stop using the Service. Failure to accept the revised Terms, may entitle either party to terminate the Agreement.
The applicable previous version will govern the relationship prior to the User's acceptance. The User can obtain any previous version from the Owner.
Assignment of contract
The Owner reserves the right to transfer, assign, dispose of by novation, or subcontract any or all rights or obligations under these Terms, taking the User's legitimate interests into account. Provisions regarding changes of these Terms will apply accordingly.
Users may not assign or transfer their rights or obligations under these Terms in any way, without the written permission of the Owner.
Contacts
All communications relating to the use of this Website must be sent using the contact information stated in this document.
Severability
Should any provision of these Terms be deemed or become invalid or unenforceable under applicable law, the invalidity or unenforceability of such provision shall not affect the validity of the remaining provisions, which shall remain in full force and effect.
Definitions and legal references
This Website (or this Application)
The property that enables the provision of the Service.
Agreement
Any legally binding or contractual relationship between the Owner and the User, governed by these Terms.
Owner (or We)
Indicates the natural person(s) or legal entity that provides this Website and/or the Service to Users.
Service
The service provided by this Website as described in these Terms and on this Website.
Terms
All provisions applicable to the use of this Website and/or the Service as described in this document, including any other related documents or agreements, and as updated from time to time.
User (or You)
Indicates any natural person or legal entity using this Website.
Latest update: 10 February 2023
Privacy Policy of www.mgautomation.com
In order to receive information about your Personal Data, the purposes and the parties the Data is shared with, contact the Owner.
For more information and to understand your rights, you can also view the complete version of this privacy policy, by clicking the link at the bottom right of this page.
Contact information
Owner and Data Controller 
Masco Group Automation srl | Viale delle Industrie 14 | 20049 Settala (MI), Italy 
Owner contact email: info@mgautomation.com
Latest update: 10 February 2023